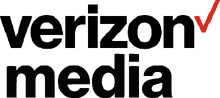 On September 8th 2020, Verizon Media announced its intent to acquire WildBrain for $510 million. Under the terms of the agreement, Verizon Media will acquire WildBrain's divisions and subsidiaries and will earn rights to said company's library. This will also relaunch 7 of WildBrain's ancestors: Cookie Jar Group, DiC Entertainment, Coliseum Entertainment, Studio B Productions, Decode Entertainment, Halifax Film Company, and Colossal Pictures.
History
In June 2020, it was reported that Eric Ellenbogen was thinking about selling WildBrain for up to $600 million. By the end of the month, WildBrain was officially put up for sale. Potential buyers included WarnerMedia, ViacomCBS, Hasbro, Boat Rocker Media, and Saban Capital Group.
In September 2020, Eric Ellenbogen agreed to sell WildBrain to Verizon Media, which was the company that ViacomCBS was folded into after its acquisition by Verizon.
List of changes
TBA
Community content is available under
CC-BY-SA
unless otherwise noted.