Universal London Resort is an amusement park and resort located in London, United Kingdom. It's owned and operated by Universal Parks & Resorts.
It consists of five theme parks, two water parks, the CityWalk London entertainment complex, and eighteen hotels. 
The resort is similar to Universal's other predecessors, like Universal Orlando Resort, since it showcases six selected theme parks, one downtown district, two water parks, and various hotels.   
The resort was formerly known as Universal Great European from 1991-1999 and Universal Escape London from 1999-2002.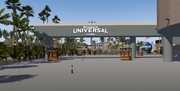 Parks 
Universal Studios London - A movie, television and pop culture-based theme park. Opened on 14th July 1991.
Universal Islands of Adventure London - A localized version of the park in Orlando of the same name. Opened on 5th November 2002. It focuses on third-party fantasy properties.
Universal's Volcano Bay London - A waterpark located next to Cabana Bay Beach Resort and Watertopia. Opened on 29th June 2019.
PortAdventura London - A localized version of the park in Spain. Opened on 5th May 2004. Themed to nature a la via Universal Metazoa.
Universal's Illumination World - An Illumination Entertainment-based theme park. To be opened 9th July 2020.(currently)
Universal's Watertopia - A waterpark themed to an underwater city similar to Atlantis. Opened on 23rd May 2002.
Epic Universe - An upcoming park themed similarly to Universal's Islands of Adventure. Opening date currently unknown.
MBS World London - A park themed to the fanmade broadcast network MBS. Opened 26th September 2007.
FiddleGriff Land - A park themed to FiddleGriff Studios movies. Opened ?th TBA 20??.
Universal CityWalk London
Universal CityWalk London is an entertainment, shopping and dining complex located within Universal London Resort. It consists of stores, restaurants, entertainment, and nightclubs, largely layed out on 6 levels. Some of the complex is underground. Tenants within CityWalk include Hard Rock Cafe, Candy Factory, Apple Store, Odeon Theatres, Panda Express, Jimmy Buffet's Margaritaville, Voodoo Doughnut, NBC Sports Grill, Fossil, Topshop, Camden Market, HMV, GAME, WHSmith, Sainsbury's Experience, Antojito's, Burger King, Taco Bell, Rainforest Cafe, Nando's, Channel 4 Market, Chick-fil-A, Pizza Express, Gap, Marks and Spencer's, and John Lewis. TBA.
Restaurants
NBC Sports Grill & Brew (2016) (Formerly NFL Touchdown Cafe 1997-2015)
Café Woody (1994)
Hard Rock Cafe (1994) (The Largest Hard Rock Cafe In Europe)
Bigfire: American Fare (2020) (Formerly  Emeril's Restaurant London from 1999 - 2019)
The Toothsome Chocolate Emporium & Savory Feast Kitchen (2016) (Formerly NBA: Basketball City from 1999 - 2015)
Bubba Gump Shrimp Company (1998)
Jimmy Buffett's Margaritaville (1994)
Antojitos Authentic Mexican Food (2015) (Formerly Latin Quarter Restaurant from 1994 - 2014)
Bread Box Handcrafted Sandwiches (2015) (Formerly The Sandwich Factory from 1994 - 2014)
Johnny Rockets (1994)
Nintendo SMASHCafe/Arcadearium (2019) (Located near/Inside Nintendo VidStore) (Formerly NASCAR Cafe/Nascar Sports Grille 1999 - 2018 and Toys "R" Us from 1999-1998) (A Interactive Restaurant, Arcade and Store Where TBA)
TBA
TBA
Hotels
Universal Castle Resort (1991-present)
Universal Backlot Hotel (1992-present)
Universal-Games Resort (1993-2003)
Universal's Italian Gardens Resort (1994-present)
Hard Rock Hotel (1995-present)
Hotel Europa (1996-present)
Universal Around The World Resort (1998-present)
Jurassic Park Lodge (1998-present)
The Bloo Toonville Resort (1999-present)
Games A's Nickelodeon Family Suites Resort (2003-present)
Universal's Aloha Village (2004-present)
Universal's Cabana Bay (2005-present)
Loews Portofino Bay Universal London Resort (2006-present)
Loews Sapphire Falls Universal London Resort (2007-present)
Loews Royal Pacific Universal London Resort (2008-present)
Holiday Inn Universal London Resort (2009-present)
Premier Inn Universal London Resort (2011-present)
Aventura Hotel Universal London (2018-present)
Universal's Endless Summer Resort (2019-present)
Events
Resort
Universal Weddings & Honeymoons, a wedding festival held at the concert hall nearby CityWalk and occurs from Feburary 1 to March 8.
Universal Grad Night - A graduation ceremony for universities within the area. They can occur in any park and the students can go on the rides at the park of their choice.
Both parks 
A Celebration of Harry Potter - A three-day weekend fan event held at The Wizarding World of Harry Potter section within both parks. It is of course themed to the Harry Potter media franchise. It occurs in January.
Some Enchanted Evening (Universal Studios London and Universal's Islands of Adventure) - A fan event themed to Broadway musicals. 
Halloween events

Universal's Halloween Spooktacular Weekends - A family-oriented Halloween event spanning each of the parks within the resort. It's filled with trick-or-treating spots, Halloween-related activities and entertainment. It made its debut in October 2016 as a family-friendly alternative to Halloween Horror Nights, their other event.
Universal London Resort's Halloween Horror Nights - A nightly Halloween event spanning both Universal Studios London and later Islands of Adventure as well as PortAdventure and Volcano Bay. It made its debut in September 1993 in USL, 2003 in IA, 2007 in PortAdventure and 2019 in Volcano Bay.

Christmas events

'Joy to the World at Universal Studios - TBA.
CityWalk London
CityWalk BBQ Cook-Off
Eve
Parking areas
Garage 1 
Jurassic Park - 1-25
Minion - 26-50
SpongeBob SquarePants - 51-75
King Kong - 76-100
Woody Woodpecker - 101-125
The Hulk - 126-150
Sonic The Hedgehog- 151-175
Bugs Bunny- 176-200
Garage 2
E.T. - 201-225
Jaws- 226-250
The Cat In The Hat - 251-275
Shrek
Homer Simpson
Batman
King Kong
Bloo
Patrick Star
Spider-Man
Crash Bandicoot
Garage 3
Jimmy Neutron
Petrie
Littlefoot
Mario
Spyro
Bart Simpson
Dr. Eggman
The Joker
Sharptooth
Jeffy
Steven
Finn
Universal London Annual Passholders (ULAP) Experience 
TBA.
Corporate Partners
The Coca-Cola Company
Pepsico (for certain restaurants within CityWalk)
Walkers
Burger King
Cadbury
Tesco
Sainsbury's
Morrisons
KP Snacks Ltd.
TBA
Other services 
Universal Express Pass 
See Universal Express.
Universal Express Plus 
See Universal Express.
Universal ImmerseBand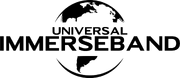 ImmerseBands are plastic bracelets that contain RFID radios, in use at Universal London Resort. The ImmerseBands form the central part of the Universal Express and ULAP experience, providing a way for the system to connect data to guests. This includes connecting park tickets, Express and ULAP passes, hotel room keys, payments, and other information to the ImmerseBands. The "Immerse" in the name derives from the device's ability to interact with the environment of the parks themselves. The ImmerseBand's scanning system is similar to how the StreetPass feature on the Nintendo 3DS works; the ImmerseBand transmits radiowaves, to which a scanner will pick up the radiowaves. The scanner can only pick up radiowaves should the person wearing the band be moving closer to it within 3 seconds. This is to prevent getting the wrong signals within crowds. The ImmerseBand system made its debut in 2015. 
Character dining 
TBA
Education programs 
TBA
Trivia
TBA.
Gallery
Yet again; TBA.
Community content is available under
CC-BY-SA
unless otherwise noted.