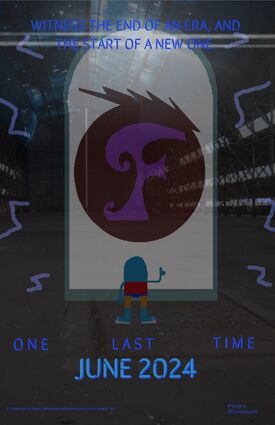 A Unique Home for Imaginary Friends: Foster's Eternity & The Fosterics is an upcoming 2024 film which is the second part of the final film in the Foster's Film Ark.
The runtime is 216 minutes, making it the longest film in the Ark.
Premise
This continues the story of Foster's Generations.
Straight after the gang have unravelled Tailsko's mystery and the legacy of her father's creations, some of the members of the original Foster's gang have been possessed and have vanished, with only their ashes left. This leaves some of the love interests of the gang taking their place, with Mac and Bloo being two of the survivors.
Meanwhile, a new threat has arisen: Noah Mollard, who plots to make the Milky Way Galaxy his own, and what's worse? BENDY IS BACK FROM THE DEAD!
The other villains are pleased with the comeback of Bendy, except for the new Foster's gang, who are rather maddened. When finding their descendant versions, who previously appeared in Fosterics Beyond, they realize that they are not alone.
The new Foster's gang officially labels themselves as Foster's Eternity, and with the help of the Fosterics, they are going to battle the villains for one last time, leading one of the three tribes into the ultimate fate and greatest sacrifice.
Plot
TBA.
Community content is available under
CC-BY-SA
unless otherwise noted.