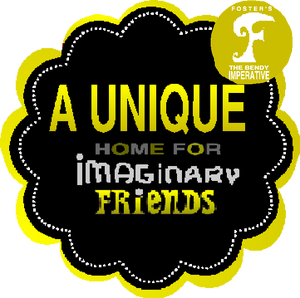 A Unique Home for Imaginary Friends: Foster's - The Bendy Imperative is an upcoming 2023 film, which is the first part of the third and final film in the Foster's Film Ark.
The runtime is 197 minutes.
Story
This film takes place two years after A Unique Home for Imaginary Friends: Foster's Returns.
Bloo and Jenny seem to finally be on the right track in their complicated relationship, but trouble looms for him and his lover as what really happened to Tailsko? It's the question that Bloo and Tails can't seem to shake, along with the nightmares of Tailsko seeming death and miraculous reappearance. 
They just want to forget the whole terrifying saga of Freddy Fazbear's Pizza, but the past isn't so easily buried. 
Meanwhile, there's a new animatronic pizzeria opening in Toonvile called Circus Baby's Pizza World, along with a new rash of kidnappings that feel all too familiar. Bound together by their childhood loss, Bloo reluctantly teams up with the gang to solve the case and find the missing children. Along the way, they'll unravel the twisted mystery of what really happened to Tailsko, and the haunting legacy of her father's creations. 
Plot
Community content is available under
CC-BY-SA
unless otherwise noted.